In a land of samurai and warlords, one unlikely creature ruled from behind the scenes. The raccoon was a daimyo, a powerful lord in feudal Japan. He commanded an army of loyal followers and ruled over a vast territory. Though he was not a warrior himself, the raccoon was a shrewd strategist and a master of politics. He was respected by all, even his enemies.
The raccoon's rise to power was not without challenges. He faced many rivals, both human and animal, who sought to take away his land and title. But the raccoon was always one step ahead. He outwitted his opponents and emerged victorious from every battle.
As the raccoon daimyo grew older, he became more wise and respected. He was a fair and just ruler, and his people loved him. Even in his final years, the raccoon continued to serve his people and lead them to glory. He was truly a master of his domain.
NFT DETAILS
| | |
| --- | --- |
| Media | image |
| Dimensions | - |
| File Size | 1 byte |
| | |
| --- | --- |
| Token Type | eip721 |
| Network | Klaytn |
| License | Not licensed |
MORE FROM THIS COLLECTION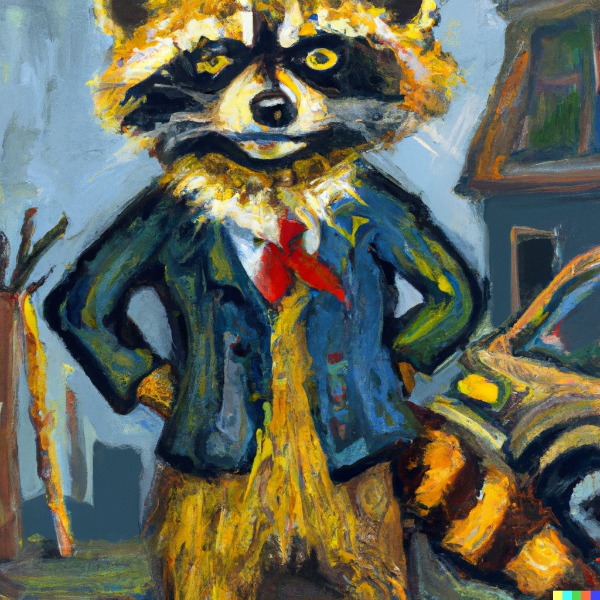 View all from Rambunctious Raccoons…